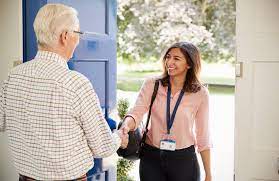 With the turn of the century, the new waves of unemployment over the Indian
subcontinent has led fresh graduates to look for alternatives to traditional occupations
such as doctors, engineers, lawyers etc in order to kick start their careers. Children are
pushed by their parents to choose science or commerce stream after 10th because they
are considered as "most sorted" and would land their children in high paid jobs.

As these students grow up, they realise not all can become a heart surgeon or a
mechanical engineer. The Internet is filled with articles suggesting which career path to
choose after 12th or graduation. Students are confused as to what kind of job would be
relevant and meaningful for them, or what kind of environment they can thrive in. At this
point, what the best teachers and parents can do for such children is to not stereotype a
particular profession.
This article suggests one of the most unconventional yet demanding career pathways
which will help you give back to your society and bring a positive impact on you and
others around you - Community Services.

Employment in community and social service occupations is projected to grow by 12
percent over the next 10 years, much faster than the average for other occupations. The
best part about this line of work is that it embraces everyone who is welcoming,
passionate and unbiased. It is also open to all individuals who are willing to contribute
either by physical, financial or emotional means. It is said that unpaid volunteers are
often the glue that holds a community together. Volunteering enables an individual to
bring desirable changes in the society and gives an opportunity to connect with fellow
members.

The main driving force of community service is to help any living being who is
vulnerable to threats, experiencing poverty, discrimination, domestic violence or
hardship and provide them with means and chance to better their existing conditions.
Working in such surroundings will give you a sense of belonging. If you are an animal
lover, or want to work for women empowerment, better healthcare conditions in your
country or simply to guide vulnerable, struggling adolescents or victims of domestic
violence who are in much need of help, this is the best career path for you.
Being a part of this industry means you can become -
● Youth worker
● Social service specialist
● Childcare worker
● Case manager
● Counselor
● Marriage and family therapist
● Animal care worker
● Mental health counselor
● Early childhood educator etc.

The list is never ending. A career in community services can be very challenging and
requires someone who is determined to help people through all circumstances. You
need to be empathetic and extremely careful with your behavior and body language
while dealing with someone in need. You will have to showcase utmost professionalism,
patience and flexibility to get the best results. This stream of work offers the growth of
self and of the other individual making it a two way street for both. It will help you to
work on your social skills and expand your network and maybe someday you can open
your own organisation and become an instrumental being of your own community. As it
is rightly said, "Be someone's sunshine when their skies are grey", you can offer to
become someone's knight in shining armor.